Walls are up at SeaWorld Orlando for the Kraken transformation into Kraken Unleashed. Scheduled to reopen June 16th... If anyone cares.
(Photo from SW Twitter)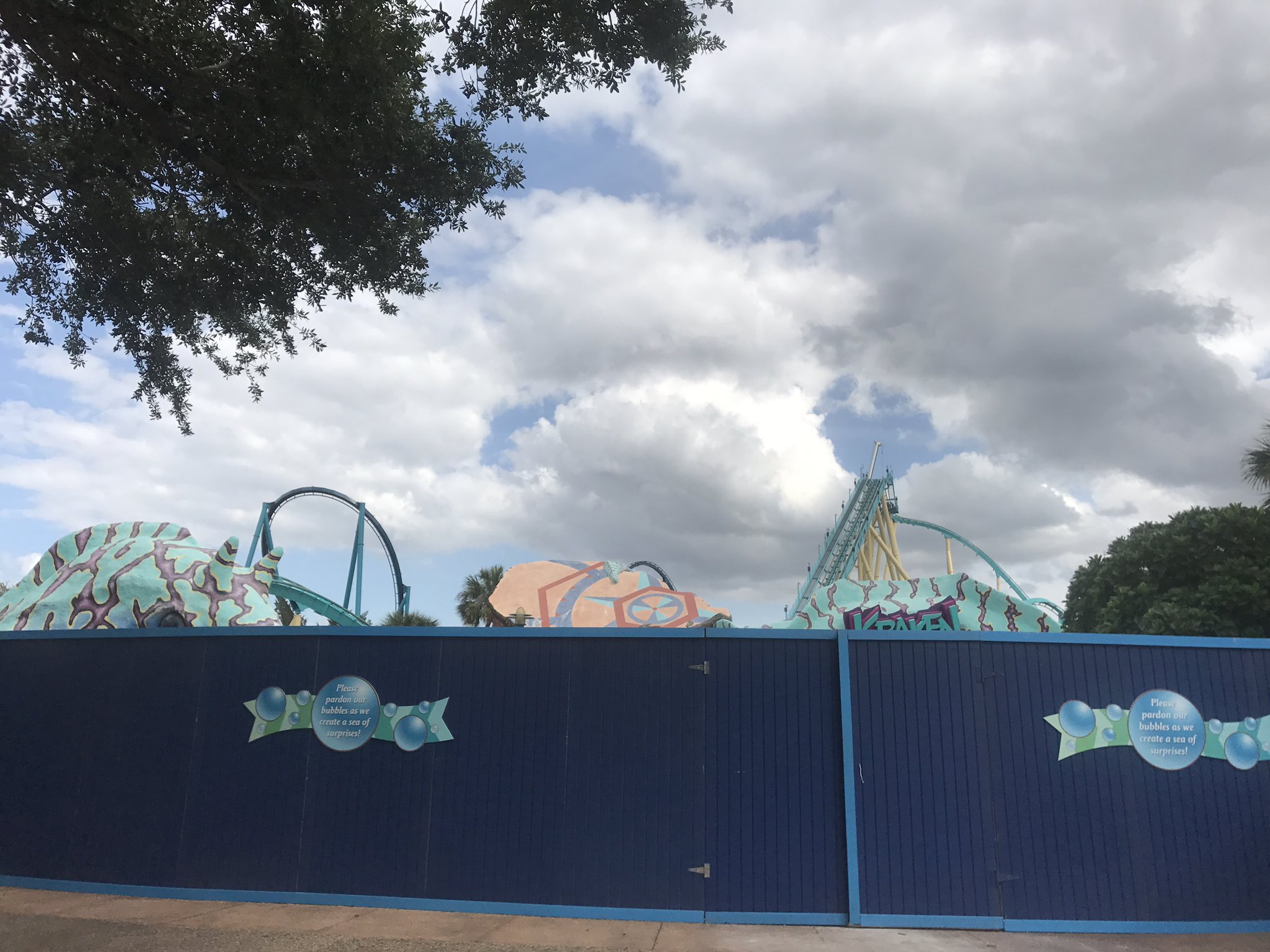 I really hate they are adding this to Kraken (VR)....yuck. Well the current queue theming (not that there was much anyway)...including the Kraken sculpture are being replaced. I suppose it did need a major update and normal train refurbishment for sure, but I'll miss the Kraken head. They did a live video on Facebook that goes over some of the things they are doing and already have ready...like one train with the VR attached.