- August 20th, 2017, 1:32 pm
#96382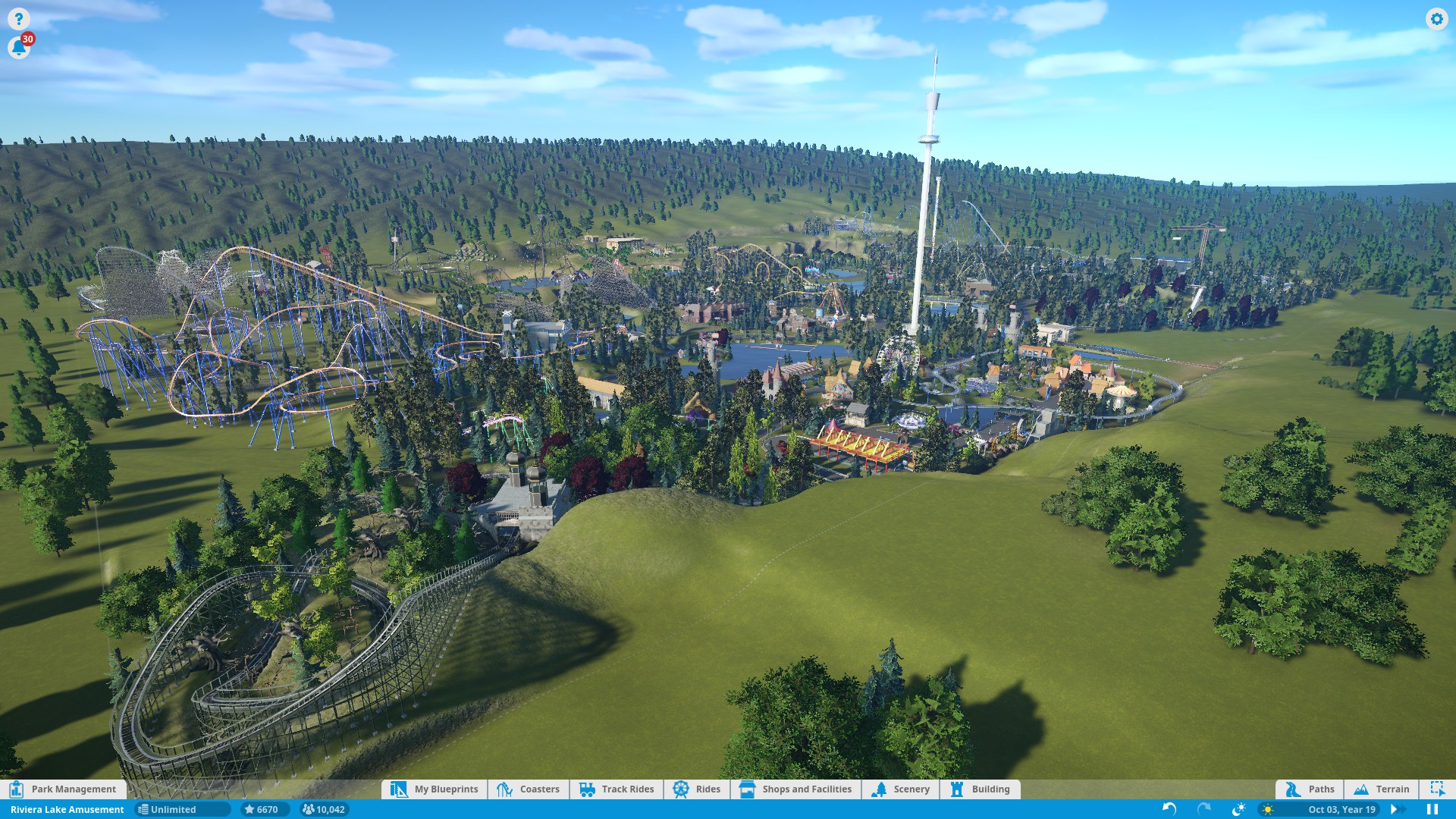 A multi themed park. Coming visit Riviera Amusement. A knew exciting park offering fun for all ages. Start out in the Fairy Themed Kids area with multiple family friendly rides, but watch out for the wicked witch and her thrilling wooden coaster. Or come join the old west and ride Thunder Road a Fast paced wooden coaster through the woods. Come to Pirates Cove and enjoy Captain BlackBeard Vertical drop coaster. You can come to the jungle and experience the launching power of Cobras Fury. We also have for the flyer in you AFTERBURN a flying coaster like no other. Or come to the Extreme Thrill Zone with multiple thrill rides with the monster of a coaster BLUE THUNDER a floorless coaster you have to experience, featuring 7 pulse pounding inversions. This park is ever growing and continue you make the park more exciting and continue to theme the park and offer more tree selection.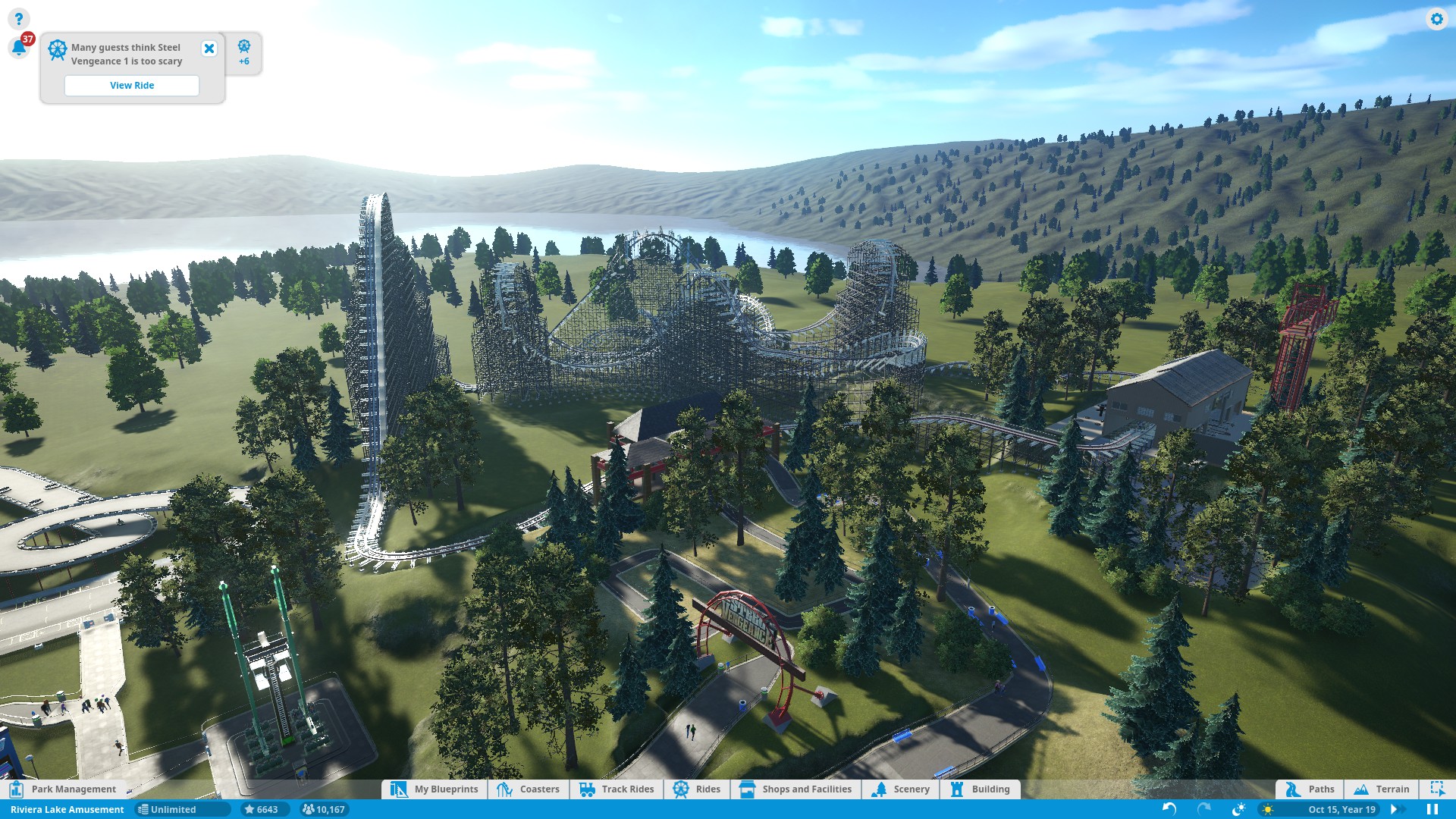 Just Announced the new Iron Section with the Pulse pounding Steel Vengeance, 65mph, 5 Inversions. #WHATSINTHEDOCK (Building)
King Cobra -Launched Coaster 70MPH 2 inversion coaster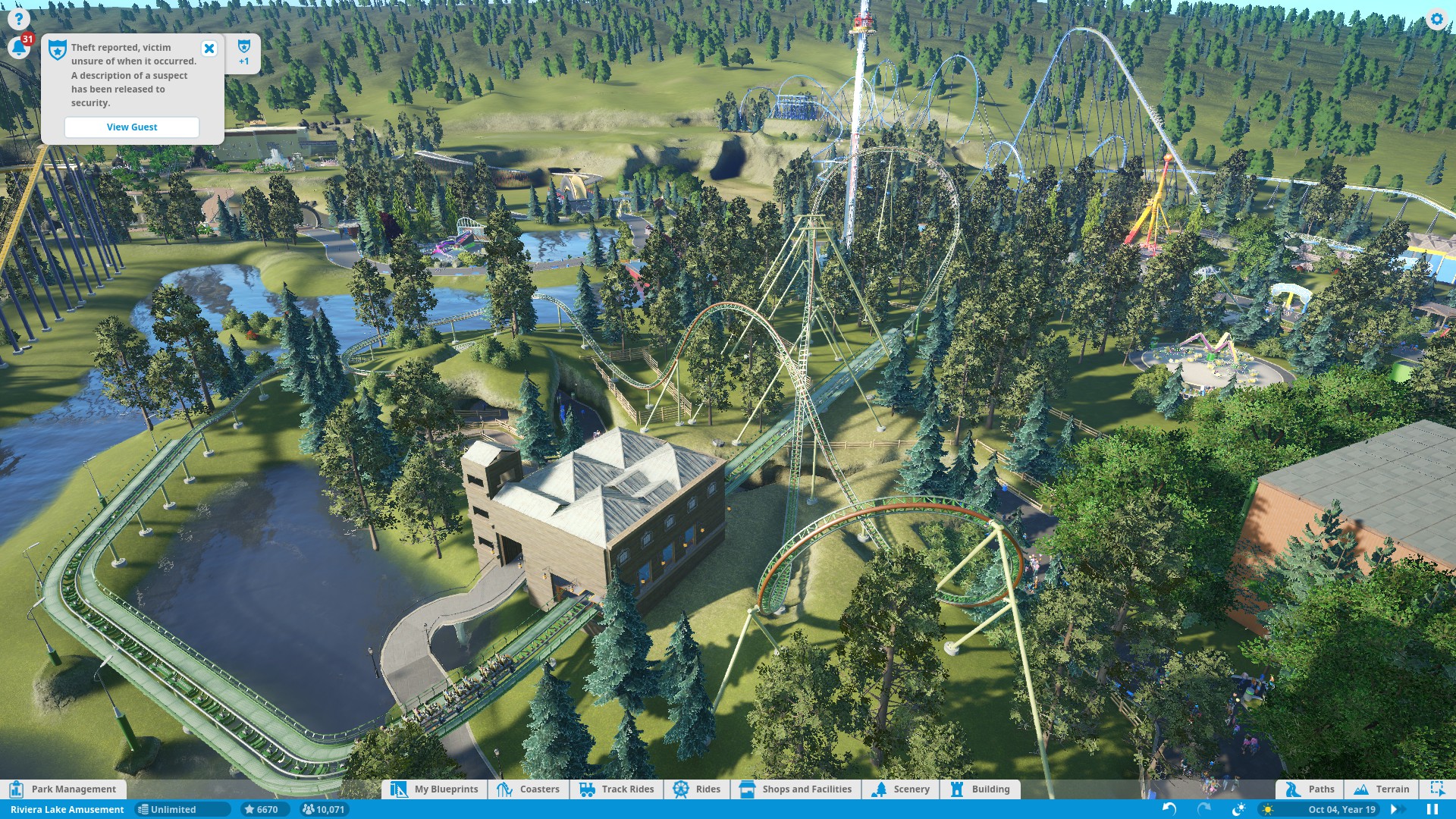 Blue Thunder - B&M Floorless with 9 mind numbing inversions and 82mph. THIS IS THE STAR ATTRACTION of the park with 3 trains running at all times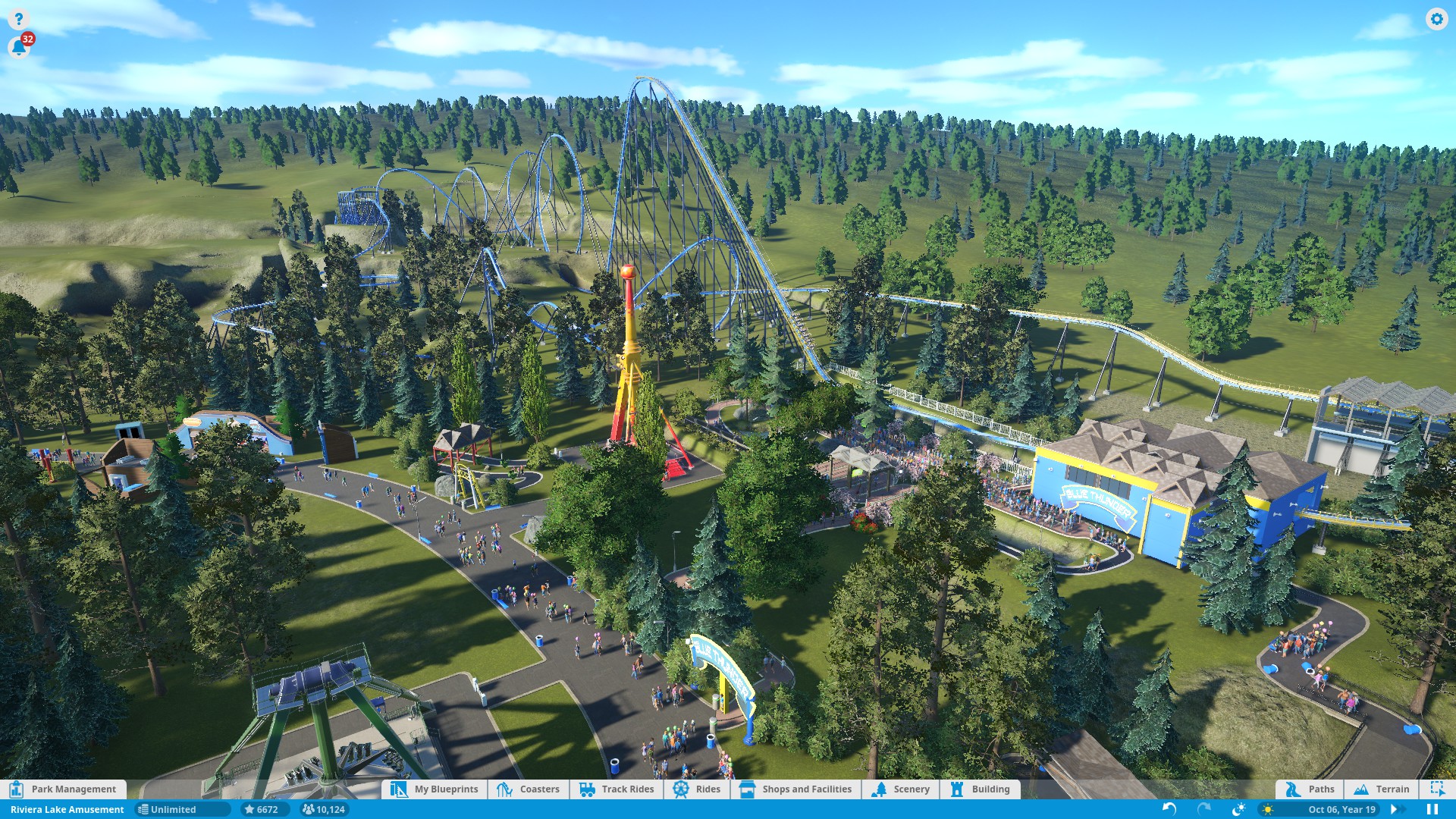 Dragons Tale - A Interactive kiddie coaster, Wicked Witch - A fun 40mph medium coaster (Watch out for the Flying Witch)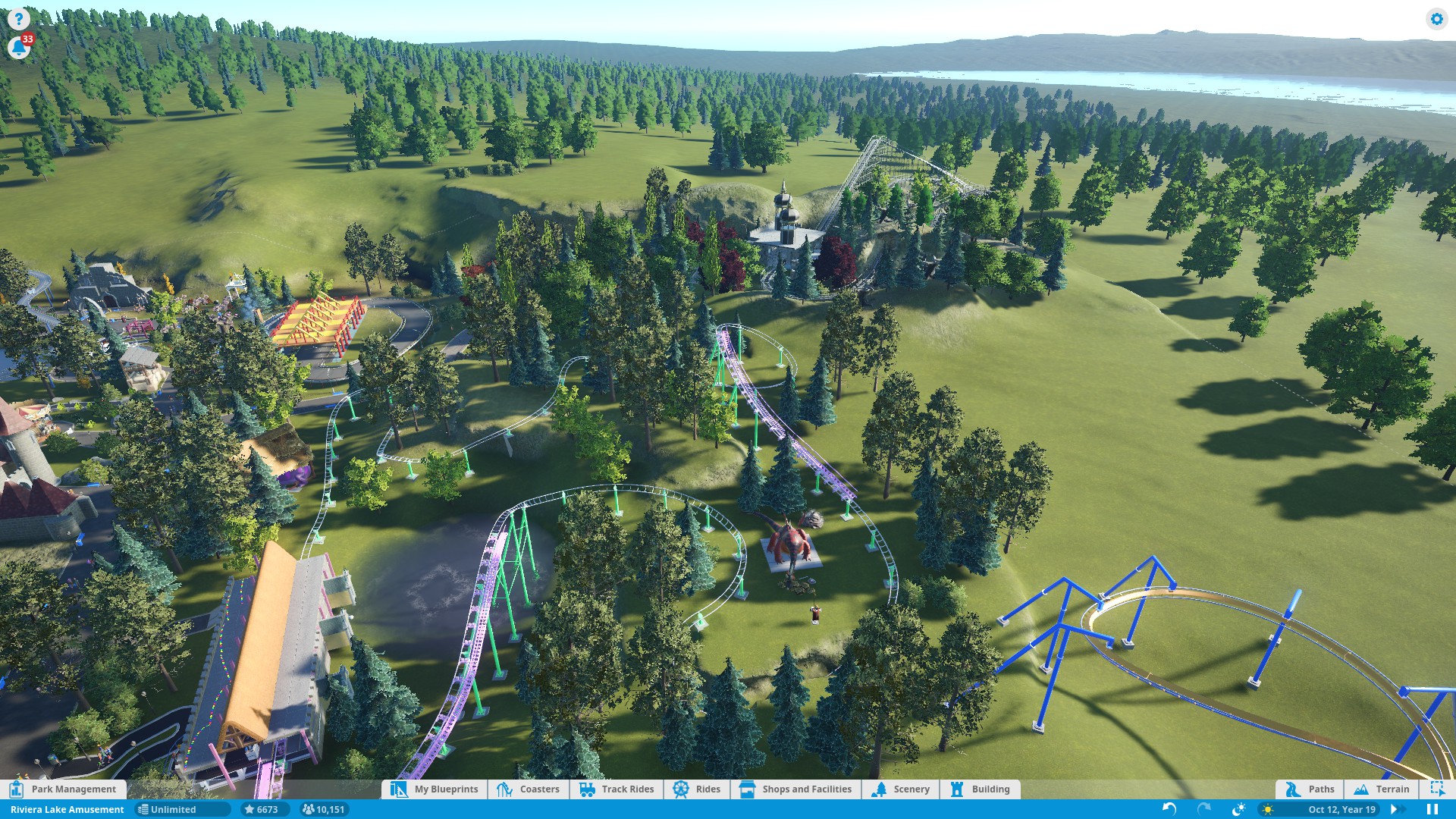 The Fairy Tale area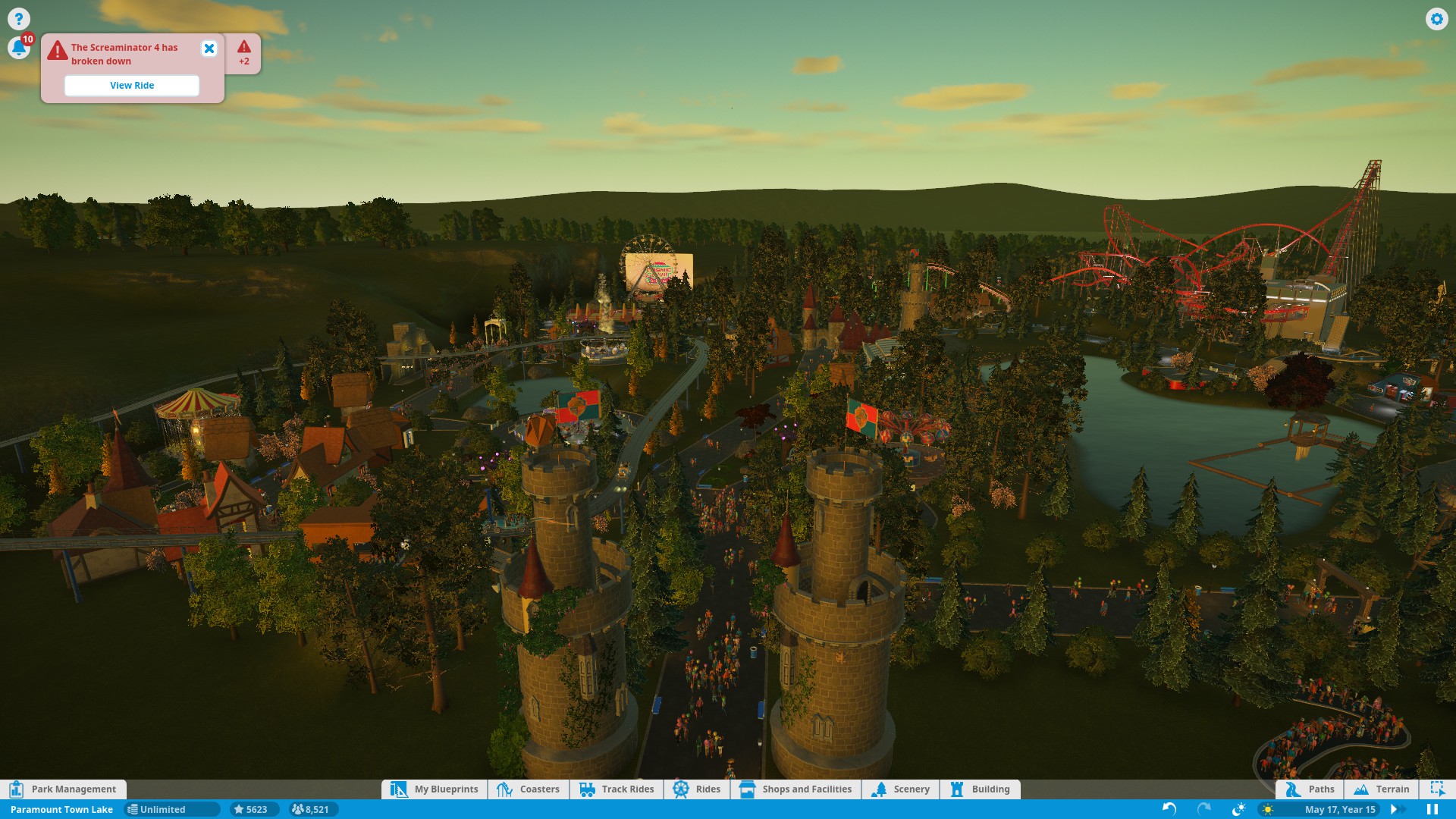 I continue to work on the park and MODS my next pictures will get rid of the borders. I'm sorry still trying to understand uploading of steam pictures on to the computer.
Make sure you comment and let me know how it is
Work at Dale Jarrett Ford. Selling cars just like cedar fair is selling rides